*Disclaimer: The name of the client in this story has been changed to protect their identity and their well-being*
Because of our partnerships and the work we do with our community, we are well known around Wyandotte County. Fortunately, this means we receive referrals from other organizations and programs for people who need a little extra help and support. Our referrals are meaningful because others know that people in need will receive the proper support from our team of Community Health Workers (CHW). A member of the Unified Government reached out to Carla, one of our Community Health Worker Leaders, about a resident who was struggling with her financial si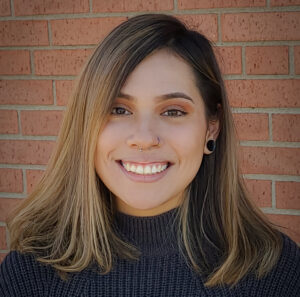 tuation during the pandemic. Carla assigned the client to Ruth, one of our awesome Community Health Workers, to listen to her story and help her find resources for herself and her family.
Michelle, the client, was very upset over the phone as she tried to explain her struggle to stay financially afloat during the COVID-19 pandemic. Ruth was able to provide a calming presence and listened while Michelle clearly explained her dilemma. Michelle was having a hard time making money to support her family since the pandemic reduced available jobs for everyone. This struggle for financial stability led to increased levels of stress and she wasn't able to get basic necessities for her household and family. She had an urgent and immediate need for diapers and groceries. Our client was a young mother and unaware of available options for support and reported a lack of social support in her own life. Once Ruth understood the kind of support Michelle needed, she immediately got to work helping Michelle secure resources.
Within 24 hours, Ruth dropped off groceries and diapers to Michelle's home that would last her and her family a couple weeks. This reduced her immediate stress about getting the necessities for her family and freed her to focus on finding a stable source of income again. Michelle expressed her immense gratitude and couldn't help but cry out of joy and relief.
A few days after receiving the groceries and diapers, Michelle contacted Ruth. She expressed how grateful she was for the help and support, especially since she was struggling to find work in the pandemic. Michelle reached out to a few people in her life to find continued social support. She was also able to return to work soon after, allowing her to have a stable source of income and support her family once again. This has since helped her catch up on her other necessary expenses.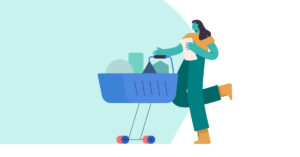 This is just one case of someone struggling during the pandemic. With well over 30 million people unemployed all over the country in 2020, there is no doubt many more have struggled just like Michelle. We are lucky to be able to help with securing resources, social support, and simply offer a shoulder to lean on for people in our community. This is why we keep doing the work we do, to help our community thrive as much as we possibly can.
For more resources and information, visit our community resource page https://www.wycohealth.com/chc-home/community-resources/.