Through a generous grant via the United Health Foundation and in cooperation with KC Care Clinic, CHC of Wyandotte County's Community Health Worker initiative seeks to improve health across Wyandotte County. From time to time, we want to showcase some of the success stories from our health workers:
"The patient was referred to me through a Safety Net Clinic called Mercy and Truth. I went for a home visit because the patient had no transportation; during the home visit, I found out that the patient had an ultra-sound appointment scheduled a week prior, but did not go because of transportation. The patient was new to Kansas City and did not know how to ride the bus. I helped reschedule the appointment for the patient, and after a week we rode the bus together to the appointment.  My patient was very happy, and now has the knowledge on how to ride the bus in the KC area."
—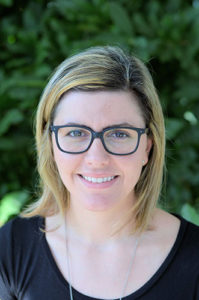 Carolina Biagi serves Wyandotte County's English, Portuguese & Spanish speaking communities.